STEP BY STEP INITIATIVE FORMATION
Did you know you can make a difference to the lives of thousands of children just by running?
Thanks to the Step by Step Initiative you can help build children a brighter future with every step you take, running for TEGV.
It is very easy;
Our 2016 Project: Have You Ever Seen A Running Firefly?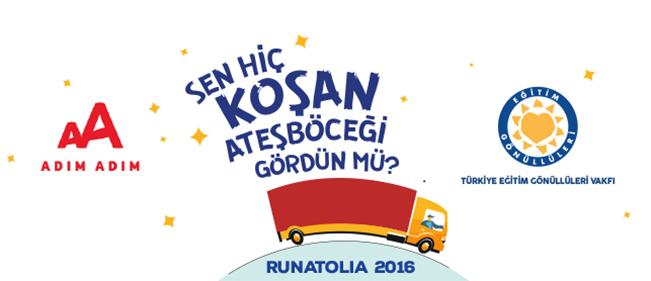 We aim to reach out to 25.000 children in 2 years thanks to 5 Firefly Units that operate in different geographical regions around Turkey.
The total budget for this project is 1.000.000 TL.
What Have We Done So Far?
Through the Step by Step Initiative, we have been raising money in the Istanbul Marathon and the Runtalya Marathon since 2009, and thanks to these donations we have implemented many key projects.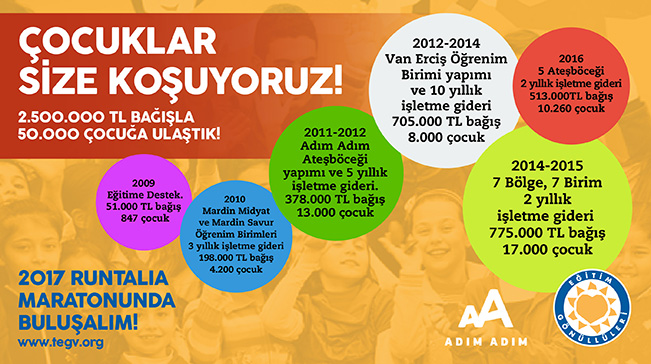 We would like to thank all the runners who have "Run for Favor".