MEB (Ministry of National Education)
In addition to compulsory courses, the Ministry of Education aims to run programs in the areas of science, social studies, culture, art and sports, through selective and extra-curricular courses, in order to create confidence and responsibility in elementary students. The Ministry of Education also prioritizes the contribution of artistic, sport and musical activities in students' academic success. Therefore, it encourages cooperation with other organizations in these areas. MEB and TEGV run mutual programs in order to support and activate works in these fields. A cooperation protocol has been signed between the two parties that enables primary education institutions in cities and districts where TEGV operates to make use of TEGV's sites, programs, and volunteer activities.
UN Global Compact
The UN Global Compact is the world's largest volunteer corporate citizenship initiative. The Compact is a volunteer initiative supporting sustainable development and good corporate citizenship applications, and is an entity based on internationally accepted principles. The main objective of the UN Global Compact, established in 2000, is to develop the ten universal principles covering the areas of human rights, work standards, environment and corruption. By 2007, 3000 firms from about 100 countries, and 700 international non-governmental organizations, had joined the UN Global Compact. In order to leave a better and more sustainable world for our children, TEGV signed the UN Global Compact, and we vary our works in this direction. Also this year, TEGV became a member of the board of directors of Global Compact Turkey. We continue working for broad awareness and communication. We organize workshops on children's rights to enhance their awareness about their human rights. We also organize activities for refugee children, in cooperation with other non-governmental organizations.
We comply with all legal and ethical values on work standards, and help our workers develop personally and professionally.
We started to use Green IT and re-cycling in both the education of our children and our business processes.
In 2009, we published the Development Report required of the signatories of the UN Global Compact. In our report, we announced our Carbon Footprint for 2008 in order to reduce carbon emissions in our activities. Even though our results were below Turkey standards, we will look for ways to further reduce our emissions as a foundation, and to make our carbon footprint even smaller.
Adım Adım (Step by Step) Initiative
The Adım Adım (Step by Step) Initiative is composed of amateur athletes working professionally in various firms and organizations. The main objective is, through sport activities, to introduce needy people and organizations to people and organizations willing to give. Amateur athletes participating in many sport events, both nationally and internationally, announce, before and after the events, the NGO they want donations for, and turn that sporting event into a benefit for society. The runners of the Adım Adım (Step by Step) Initiative ran to support our foundation in the Runtalya and Eurasia Marathons in 2009, and they helped support 955 children. In 2010, we adopted the Mardin Savur and Mardin Midyat Education centers for 3 years each. In 2011, our Adım Adım (Step by Step) Initiative athletes helped raise donations from about 2000 contributors, and so financed a new Firefly.
Açık Açık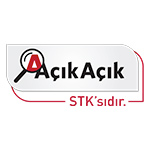 TEGV is a member of Açık Açık Platform.
International Volunteering Committee
The International Volunteering Committee is a strategic advisory body working to enhance awareness about volunteering, and to empower and spread volunteering. TEGV, as a founder member, supports the IVC, along with 30 different institutions. IVC was first established in 2012 as a UN initiative. Three main strategies were set as targets: realizing the contributions of volunteering to society, including volunteers in policies and strategies, and growing stronger for greater variety. The meeting during which the IVC was officially established took place in the UN's Ankara office on April 24, 2013.
IVC is respectful of universal fundamental rights and freedoms, protects volunteers and volunteering benefits, has visionary programs, and acts in unity and cooperation.
Here is a list of the areas that IVC would like to contribute to:
Growing the number of volunteers from every part of society, and spreading volunteering
Establishing policies that support volunteering and developing the legal frame for volunteering
Boosting visibility, social awareness and support for volunteering
Improving the working conditions of volunteers on behalf of volunteer rights.
Propagating opportunities for volunteering actors to work with volunteers
Enhancing inter sectorial communication and cooperation
Collecting data, conducting research, preparing publications, and cooperating with different contributors in accordance with these goals.