To support one full-year educational fees for our children, you can purchase our 150 TL Education Support Certificates. You can support as many children as you wish, and you can present the certificates as gifts to your loved ones or share owners.
For orders of 100 or more, the certificates are printed with a logo. Click the photo below to see the details of the certificate. (The certificate can also be prepared in English).
General #1
General #2
New Year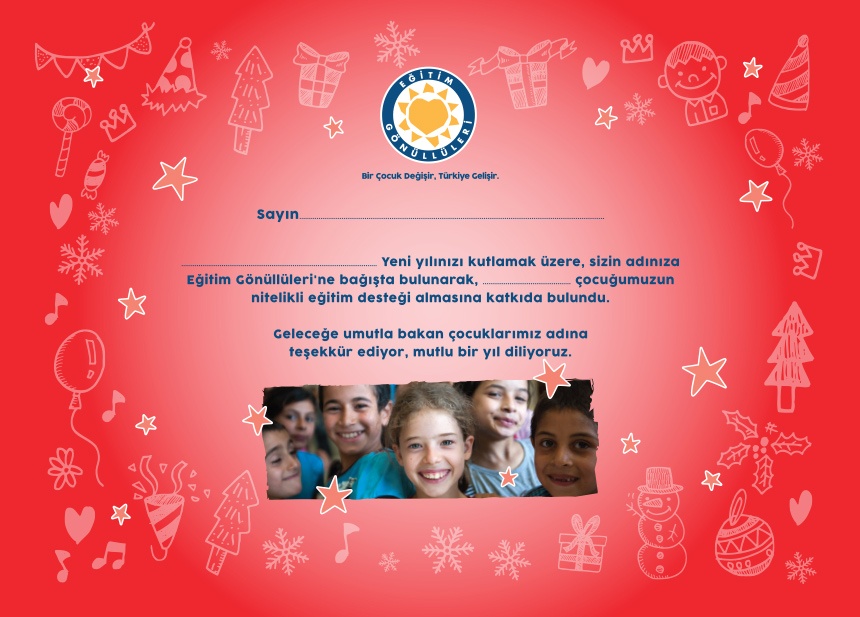 International Women's Day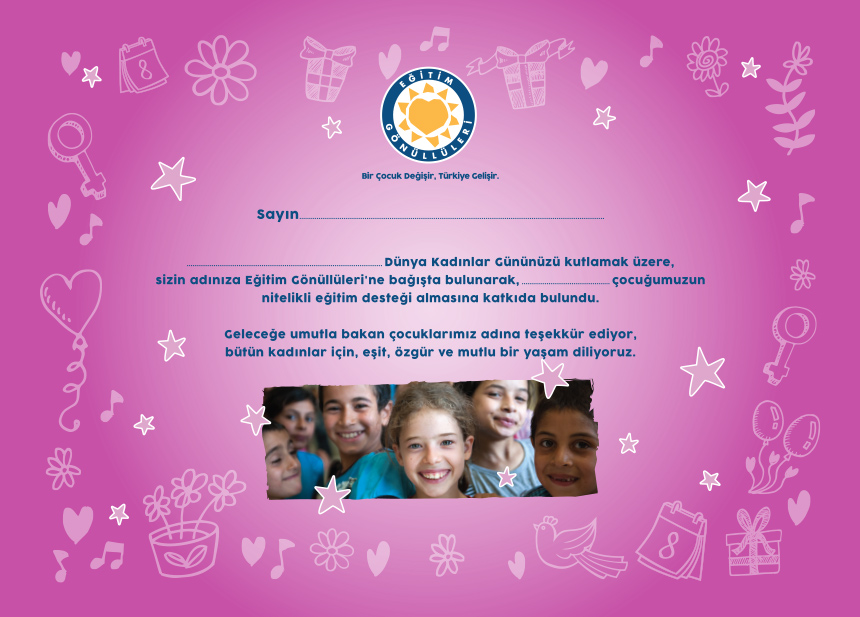 Birthday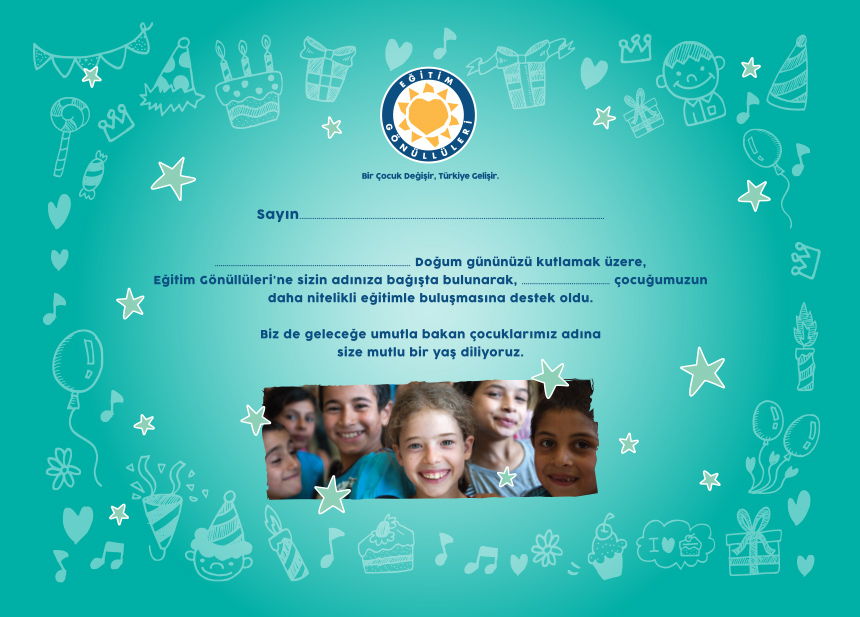 Teachers' Day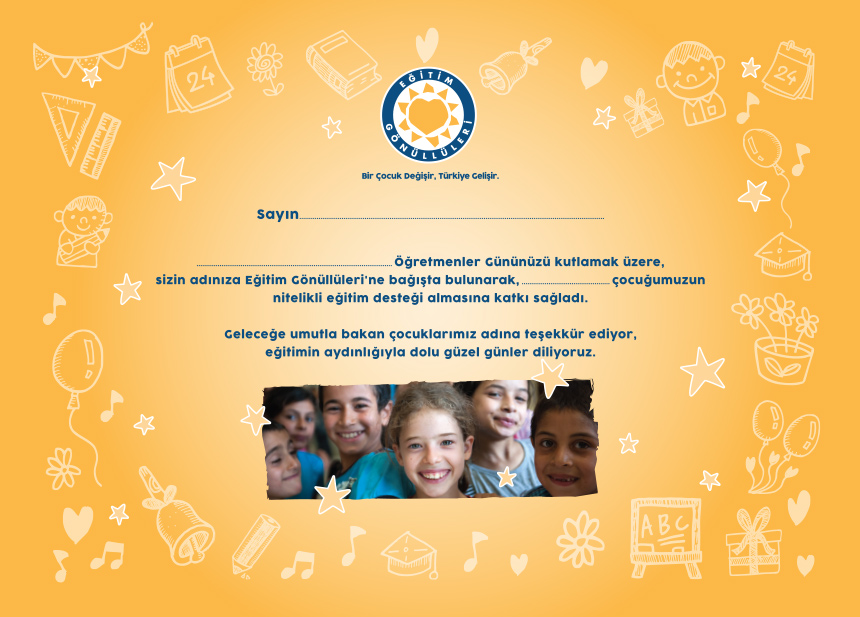 For information and to purchase:
E-Mail: kaynak@tegv.org
Phone: 0 216 290 70 81-83
By decree of the Assembly of Ministers dated 09.10.1995 and numbered 94/7445, and per the 4th paragraph of law 903, TEGV is a tax-exempt organization.