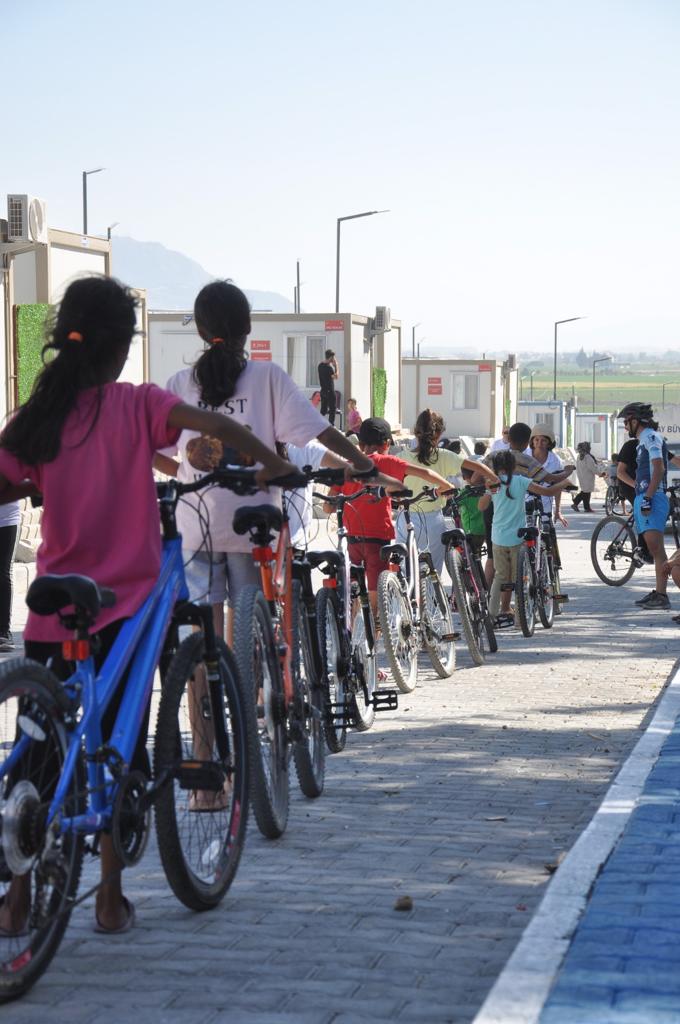 On 29-30 July 2023, we implemented the 'Basic Bicycle Training Program' in cooperation with Umuda Pedal Association and First Step Cycling Academy in Hatay Antakya ISO Container City.
In the event, which was organized with the support of Hatay Governorship and more than 20 volunteers, 225 children between the ages of 8-14 were given bicycles and safe cycling training with the support of ZF Foundation and YOU Stiftung.
After 3 hours of safe cycling training, our children received their training certificates.
Barış Uludağ and Nil Yangınoğlu Uludağ, Founders of First Step Cycling Academy, said "We are very happy to support this campaign and contribute to deliver bicycles to children and to instill cycling sport and culture in children in the most enjoyable and correct way."
Dr. Erkan Koyuncu, President of Umuda Pedal Association and TEGV Board of Trustees Member, said: "We cannot make this earthquake never happened, but we can help our children get back to their social lives and healthy routines for their development after this painful incident. In this significant event that we organized in cooperation with TEGV and İlk Adım Cycling Academy, where pedals were turned to hope, we aimed to raise awareness and make our children happy with safe cycling training."